13 Best Desk Organization Ideas (Home office)
Your desk is a mess! Maybe you use your desk for college or it is for your home office. Whatever you use it for, read on for some amazing desk organization ideas to try today.
This post may contain affiliate links, which means we may receive a commission, at no extra cost to you, if you make a purchase through a link. Please see our full disclosure HERE for further information.
Some of the ideas to organize your desk can be done with really budget friendly purchases like the first option of making your own DIY desk organizer using 3 wooden boxes.
I personally don't have my own desk I have to use the dining room table or my lap! But if I did have my own desk I would love to organize it!
I am a certified neat freak. I couldn't work in a space that was cluttered.
Small desk areas is what I would have to work with so if you have a really small desk area then this post will give you some great ideas to get it organized.
DIY Desk Organizer
How about making this lovely desk organizer simple to make and great to hold all your bits and bobs like notebooks pens and pencils.
|
The tutorial from sugarandcloth shows you how to make it.
DIY Pull out Keyboard Tray
This is such a simple idea but not for the beginner DIY person you will need someone who is pretty good at DIY to make this for you. Personally I love the idea that there is so much work space.
Better yet it gives you an idea of what you can do in a really small workspace area.
|
Full tutorial is here.
Clip on Desk Organizers
If you have a small desk area this idea is so simple and brilliant use clip on Desk organizers.
DIY the containers by adding the holes for the grip clips to the containers you will need some DIY skills here. Then spray paint your containers and grip clips make sure to use the right paint for the right container materials.
Use the felt too attached to the grip clips to avoid scratches on your table.
Collection of various containers like Soup cans, metal flower pots. Old loaf tins anything that you no longer need that you could repurpose
|
Brit.co has the full tutorial here.
Organize your Charging Cables with Binder clips
This is one for a complete Beginner such a simple thing to organise all those annoying cables hanging around.
If you can never find the right charging cable try this hack for your desk.
Label each of the clips and now there is no excuse for finding the right charging cable.
|
Magnetic knife strip
If you have lots of metal stuff like paper clips, binder clips, scissors or even pens how about this nifty idea.
Instead of using your magnetic knife strip for knives of course you still can how about using it to free up more desk space.
|
DIY Peg Board
This is another DIY project really for someone that is not a beginner- you could give it a try but it does look complicated.
This is great because you can turn a plain old wall it a massively functional thing!
Here is the full tutorial here.
|
Mount Coat Rails for Extra Storage
This is super easy and uses Coat rails for other storage ideas no need for DIY skills for this!
|
Create compartments in your Drawers
How about organizing your desk drawers using little boxes to keep things like paper clips, pens, rubber bands, staples from ending up a mess every time you open the drawer.
You can also use other cardboard boxes you have lying around the house like cereal boxes cover them in nice paper and you have boxes without the expense.
|
Wall Wire Grid
Another idea to save space using the wall.
Attach a wire grid to the wall and you can stick lots of different things to it to free up space – like clipboards and planners.
|
Desk Cart to Increase Space
Ok so this one is a super easy one just buy a cart there are lots of options out there and you will instantly increase your desk space.
|
DIY Monitor Stand
Lifting your monitor if you don't use a laptop can free up space under it for more stuff. How about this nifty DIY project to make your own Monitor stand.
|
Update your Desk with Acrylic Desk Accessories
Use a stackable letter tray for an open filing system.
Customizable colours to coordinate with your home office.
|
Washi Cord Labels for all those cords under your Desk
It is a nightmare isn't it scrabbelling around under your desk trying to find the right cable to make sure it's plugged in how about this easy fix. Just label up your cables simple!
All you need to do is write the name of the plug socket on each end of the tape and stick it round the plug end.
|
Desk Organization Ideas -Shop the Style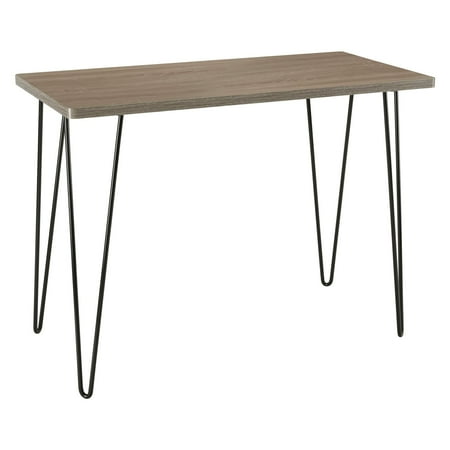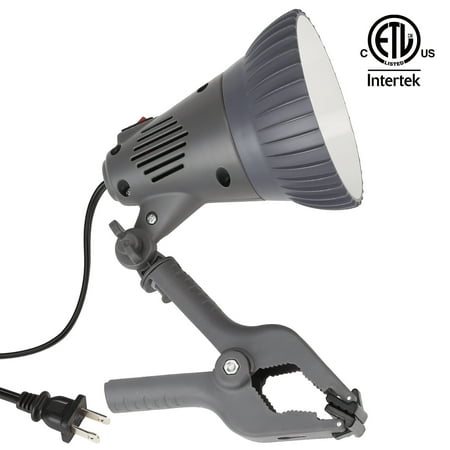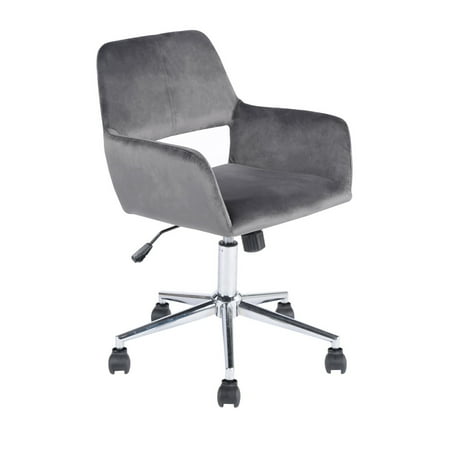 Related posts for Desk Organization ideas or any home decor ideas:
Ikea hacks for your craft room